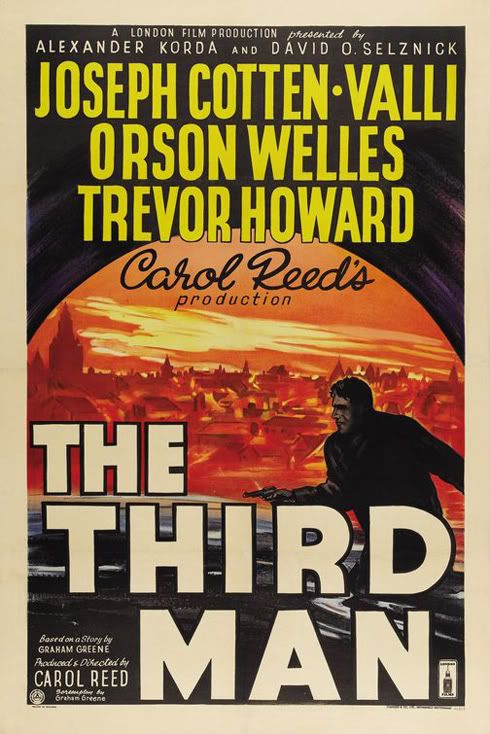 In Italy for 30 years under the Borgias they had warfare, terror, murder, and bloodshed, but they produced Michelangelo, Leonardo da Vinci, and the Renaissance. In Switzerland they had brotherly love - they had 500 years of democracy and peace, and what did that produce? The cuckoo clock.
"
Pulp novelist Holly Martins travels to shadowy, postwar Vienna, only to find himself investigating the mysterious death of an old friend, black-market opportunist Harry Lime--and thus begins this legendary tale of love, deception, and murder.
"
The Criterion Collection
"
The Third Man
(1949) is an award-winning British film noir directed by
Carol Reed
and starring
Joseph Cotten
,
Alida Valli
,
Trevor Howard
and
Orson Welles
. The screenplay was written by novelist
Graham Greene
. Greene wrote a novella of the same name in preparation for the screenplay, which was published in 1950.
"
Wikipedia